Pat Amsden, Cynthia Amsden, Terry Stufflebeam and Sherrie Stufflebeam
Pat is the executive director who oversees and plans programs to introduce youth to Christ and challenge them for productive service.
Email: cabar@lisco.com
Website: http://campappanoose.org
‍
Jeff and Carolyn Anderson
The Andersons run the discipleship program for La Industria, discipling youth who enroll in the music and art program.
Email: jcanderson@contracorriente.org
Website: http://www.la-industria.org/
‍
Dan and Jodi Appleby
Dan's role is to train aviation maintenance specialists/pilot mechanic students for Moody Aviation.
Email: dappleby@MAF.org
‍
Dr. Bill Becknell
Dr. Bill serves with medical and lay people forming expedition team that travel to the Artic Tundra and Siberia sharing Jesus.
Email: billb@mcagape.org
Website: https://agapeunlimited.org
‍
Emmanuel and Mercy Dabson
Emmanuel is director of Christian Outreach Fellowship, serving with a team of over 300 indigenous church planters.
Website: https://www.partnersintl.org/emmanuel-dabson
‍
Pablo and Rosa Gallego
They focus on young families using sports, leisure activities and camps through their church/multi-use facility.
Email: gbrush@piei.org
‍
Ron and Erin Hesse
They are translators, community development consultants and work on linguistic analysis.
Email: ron-erin_hesse@wycliffe.net
‍
Bill & Jenni Hunt
Bill and Jenni focus on training, mentoring and equipping national staff to build Family Life movements in 21 African countries.
Email: bill@fruitthatremains.com
‍
Joe Michael and Eunice Kamau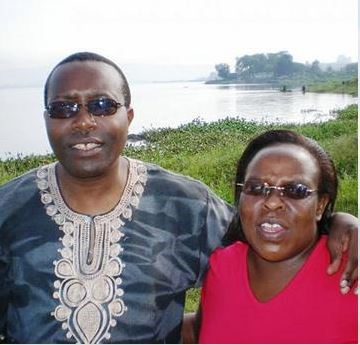 Kenya Joe Michael is the Xponent Ministries Africa Director. Their focus is to develop church planting disciples who will multiply themselves as they multiple God's church.
Beth Lamb
Beth is CEF's State Coordinator. CEF's purpose is to evangelize children, disciple and establish them in a local church.
Email : iowacef@yahoo.com
‍
Danny and Sarah Lightner Family
Danny will be the Director of Discipleship for Family Legacy.
Email: lightnersinafrica@gmail.com
Facebook: www.facebook.com/lightnersinafrica
‍
Matt and Rachelle Mayse
Matt is Executive Director for Central Iowa. YFC's goal is to reach middle and high school student with the Gospel.
Email: yfcmatt@gmail.com
...